I bought a Cielo, a Black and a White B Caapi on ebay last night. Here's the photo. They're being shipped tomorrow from Georgia so I should have them in my eager hands Thursday or Friday!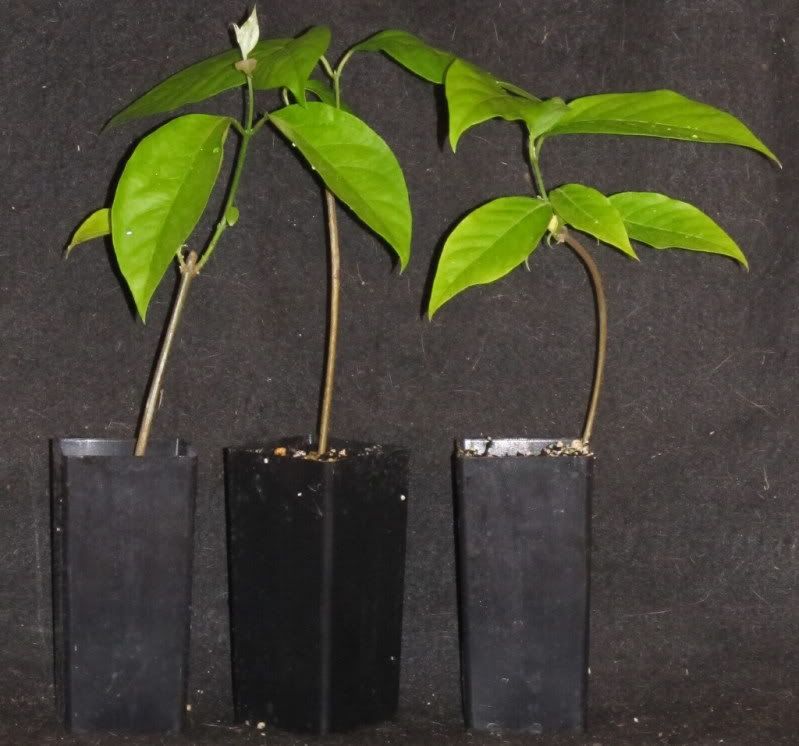 Incidentally, there's an ebay seller that we might all want to get to know: Robert Demarest of Mycophile books. He sells B Caapi plants on ebay and he owns a 17-year old vine. His "about me" ebay page is at:
http://members.ebay.com/ws/eBayISAPI.dl ... =mycophile
so check out the pictures of him with an extremely emaciated looking Dr. Timothy Leary, Ram Dass and Dr. Albert Hoffman!!!
The ebay ad for his last B Caapi plant auction is here:
http://cgi.ebay.com/ws/eBayISAPI.dll?Vi ... MEWAX%3AIT
That's a
YARDSTICK
under the plant in the picture. And check out the Mother Plant at the bottom of the page. The more I look at that picture, the more I feel like I should have bid on it. It's pretty large . . . . .
Mycophyle sells books about hallucinogens!!
Don't know how I managed to fall into this treasure trove, but I knew I just had to share it with my Buds!!