So I'm finally getting a grow log started. This log is for a Blosser I bought as a rooted cutting a little over two months ago. I already posted details on her ecosystem in a thread in the cultivation forum where I was asking for help with some deformed growth. I posted the same info below to have it in the log.
The following has been her ecosystem: She sits on a table with my other plants in front of a south facing window which has blinds so no direct light. It does get fairly bright in the room though. She's potted in a ten inch pot and is around 12-14 inches high at this point. The soil is regular miraclegrow potti.g soil which I mixed a little sand in to drain better. She gets watered twice a week, wednesday and saturday. I mist two to three times daily. Every couple weeks I add about a teaspoon of 5% vinegar to her distilled water for soil acidity.
Below are the first photos I took at about 2 months old. These were taken on 3/7/11.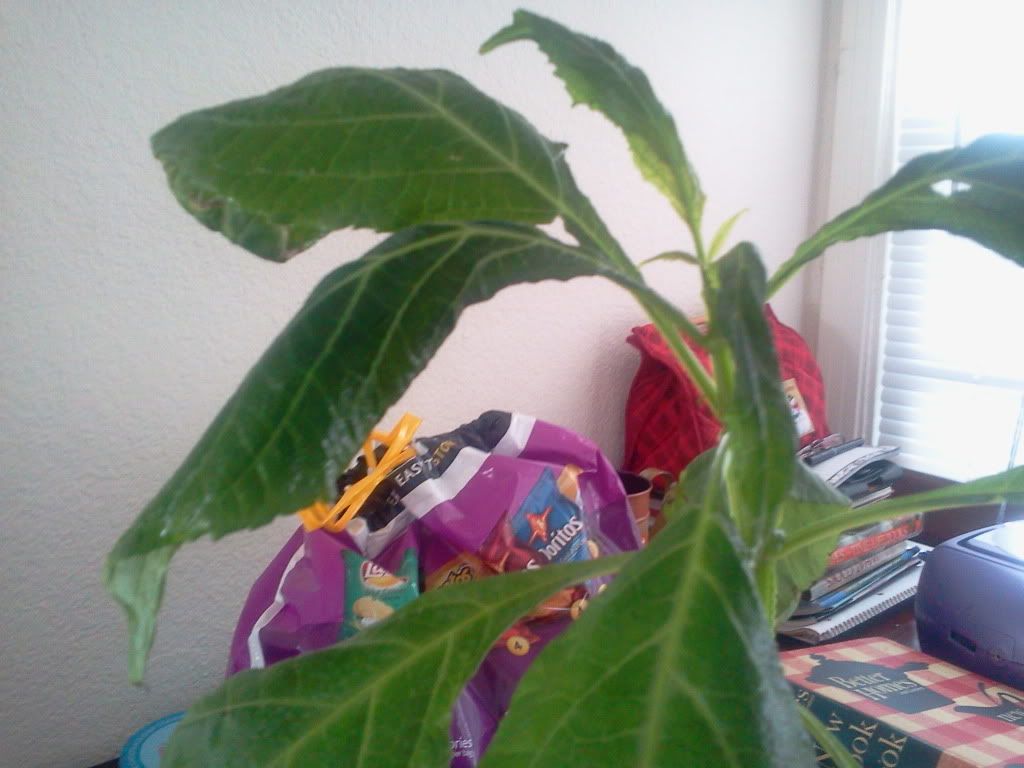 You can see some of the deformed growth in the above pic. Everyone in my cultivation thread thinks she will be fine so I'm taking their expert advice.